Are you a Technical Product Manager looking to join a fast-growing tech company?
Read on. 👇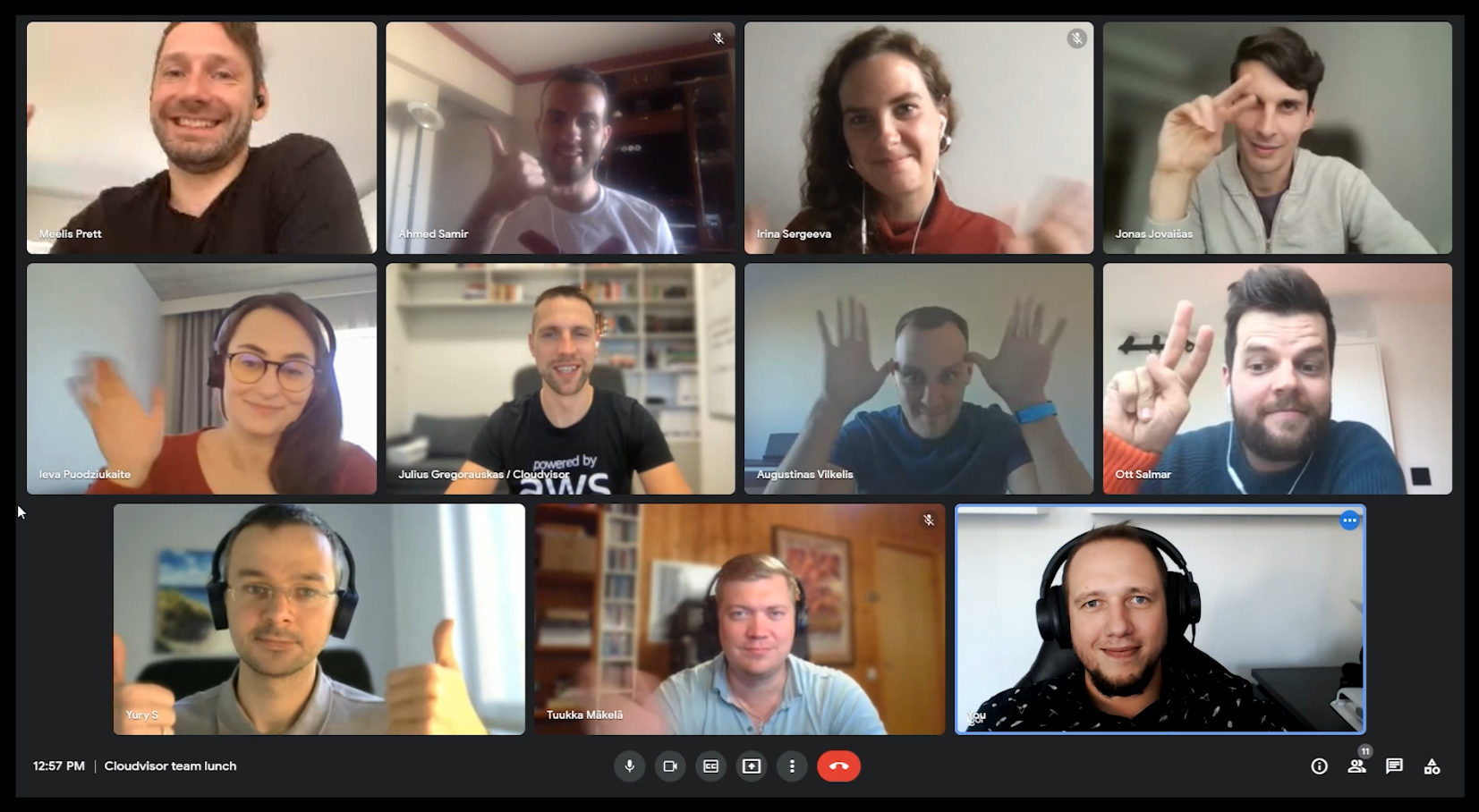 HI, THIS IS US!
Team of Cloudvisor
We're an Advanced Tier AWS Partner operating in the Baltics and Nordics. Our constantly-growing company works closely with AWS to support current and new AWS users in our region. We are working with new technologies, and our task is to ensure that our customers are getting the best out of AWS services.
Oh, and we're a fully remote company. 💪
Right now, we're looking for a Technical Product Manager to join our team and help us grow at an even greater speed! We seek team members who care about results and are not afraid of taking ownership. These values, applied collectively, help to produce an outstanding Cloudvisor team and culture.
Curious? Read on. 👇
RESPONSIBILITIES
What you will do
Currently, we have four different services (the number will definitely grow) with different levels of maturity and impact on the business. Some of them are business-critical, and some are still complementary. But all need attention and strategy for further development. So you will be:
Responsible for the implementation of the strategy that we define
Analyzing and systemizing the data, and connecting the dots;
Preparing and executing the roadmap for each of the services;
Packaging them wisely, so it's easy to sell and deliver 🙂
Collecting feedback about the products;
Managing our backlog and prioritizing tasks;
Managing product development initiatives (projects);
Working closely with our Sales, Marketing, Engineering, and Customer Success teams;
Ensuring all the teams are getting quality information about our products.
REQUIREMENTS
What we expect
At least 2 years of experience in a technical product manager or similar position
Good understanding of cloud computing. Deep knowledge of AWS will be considered a big (huge) advantage!
General technological background and mindset (you'll discuss various topics with IT engineers daily)
Very good time management/project management skills
You must be sharp! Good with numbers, reasoning, and data gathering (as funny as it sounds, having above-average Google search skills will help you a lot 😊)
REWARD
What we can offer
A competitive salary (3000-3.500 EUR gross)
An awesome and international team to work with 0 (zero) micro-management
Regular, remote team lunches
Exciting challenges and learning opportunities
Remote work (Cloudvisor is a fully remote company), flexible working hours and conditions
Possibilities to test new ideas and strategies, succeed (or fail, this is also an essential part of the process), learn from that, and grow together with the company
Awesome perks - unlimited time off, allowance for your workspace and wellbeing, etc.
Cool products to work with!
Are we a match?
Are you passionate about IT, appreciate the collaboration between motivated colleagues?
Are you a person who enjoys challenges and doesn't mind failure or when things go wrong?
Do you like learning and are you willing to continuously improve yourself?
If you answered YES 3 times, then we would like to hear from you! 👇
Tell us a bit more about yourself