Are you a Cloud Engineer
looking to join a fast-growing tech company?
Read on. 👇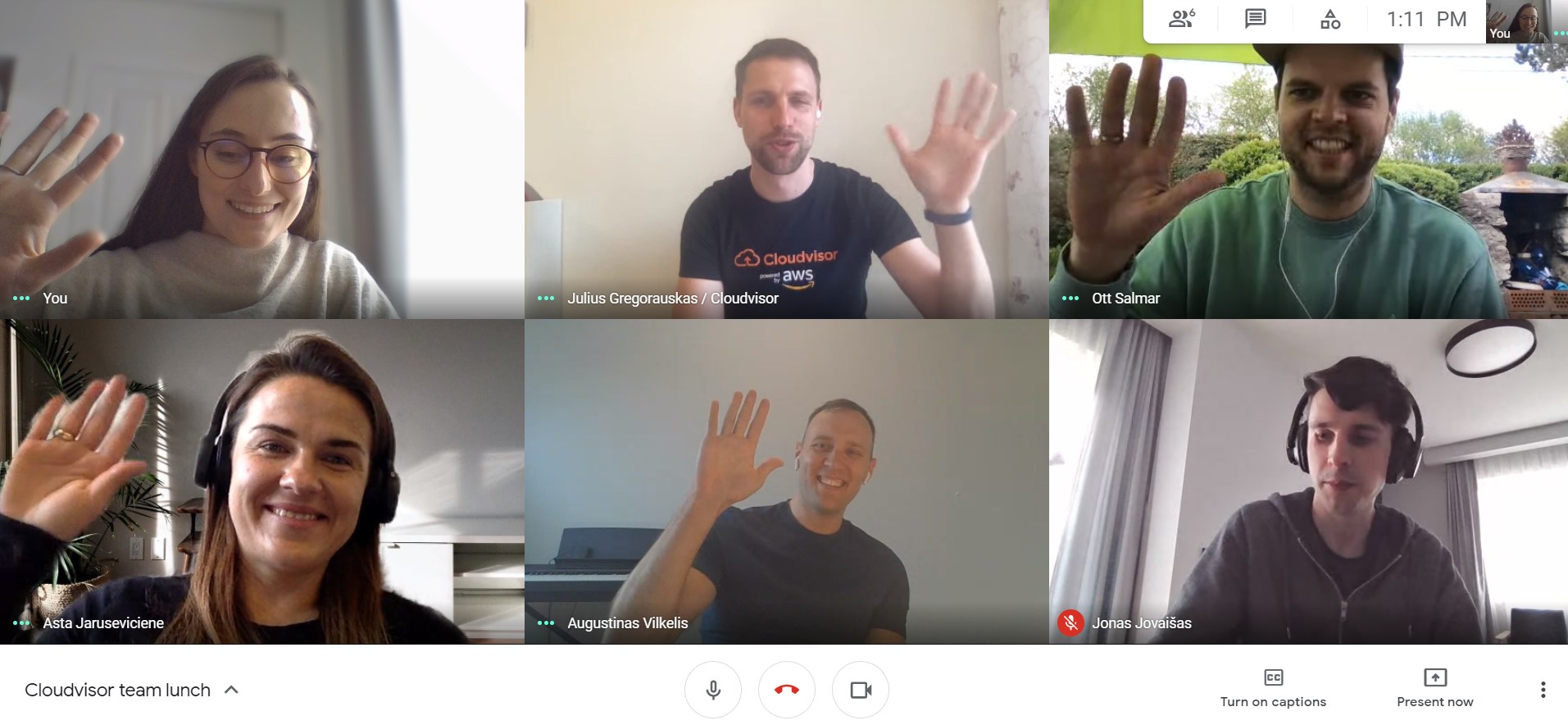 HI, THIS IS US!
Team of Cloudvisor
We're an Advanced Tier AWS Partner operating in the Baltics and Nordics. Our constantly-growing company works closely with AWS to support current and new AWS users in our region. We are working with new technologies, and our task is to ensure that our customers are getting the best out of AWS services.
Oh, and we're a fully remote company. 💪
Right now, we're looking for Cloud Engineer to join our team and help us grow at an even greater speed! We seek team members who care about results and are ready to take ownership. These values, applied collectively, help to produce an outstanding Cloudvisor team and culture.
Curious? Read on. 👇
RESPONSIBILITIES
What you will do
You will work a lot at the customer interface: creating and analysing requirements, designing concepts and turning them into solutions that create value for customers.
Based on your profile, Your main tasks will be related to:
Owning, maintaining and developing cloud computing infrastructure;
Ensuring IT infrastructure is well designed, fit for purpose, meet security standards and best practices;
Translating customer's pains and gains into products and features they love;
Forming an essential hands-on part of any delivery service to our customers;

Assist

with the implementation of AWS platform architectures, including account structure, serverless, networks, security, deployment orchestration and automation;

Build

and

configure

code and IaC pipelines;
REQUIREMENTS
What we expect
You have in-depth knowledge of AWS infrastructure (VPC, EC2, Security Groups, IAM, ECS, CodeDeploy, CloudFront, S3, API Gateway, Lambda, Elasticache, DynamoDB, etc.);

You have a good understanding of configuration management tools;

You are creative in finding solutions to complex problems and driving positive customer outcomes;

You are an innovative and creative problem solver with a can-do attitude;

You have good English language skills (

our primary language of communication).
Don't worry about being a perfect match. You don't need to have every single qualification listed. The soft skills that you display – like friendliness, professionalism, responsiveness and follow-through - can serve as a counterweight to your lack of experience.
REWARD
What we can offer
Competitive fixed compensation package (2.500-3.500 EUR gross). The exact offer will be based on your knowledge and experience;
Motivating, creative and flexible working environment;
100% remote-first approach with a "work from anywhere" mentality;
Being part of a team compiled only with highly skilled and experienced professionals;
Opportunities (and even requirements) for achieving all kinds of AWS certifications.
Are we a match?
Are you passionate about IT, appreciate the collaboration with motivated colleagues?
Are you a person who enjoys challenges and doesn't mind failure or when things go wrong?
Do you like to learn and you are willing to continuously improve yourself?
If you answered YES 3 times, then we would like to hear from you! 👇
WILLING TO GIVE IT A TRY?
Great! Tell us a bit more about yourself